Research and Development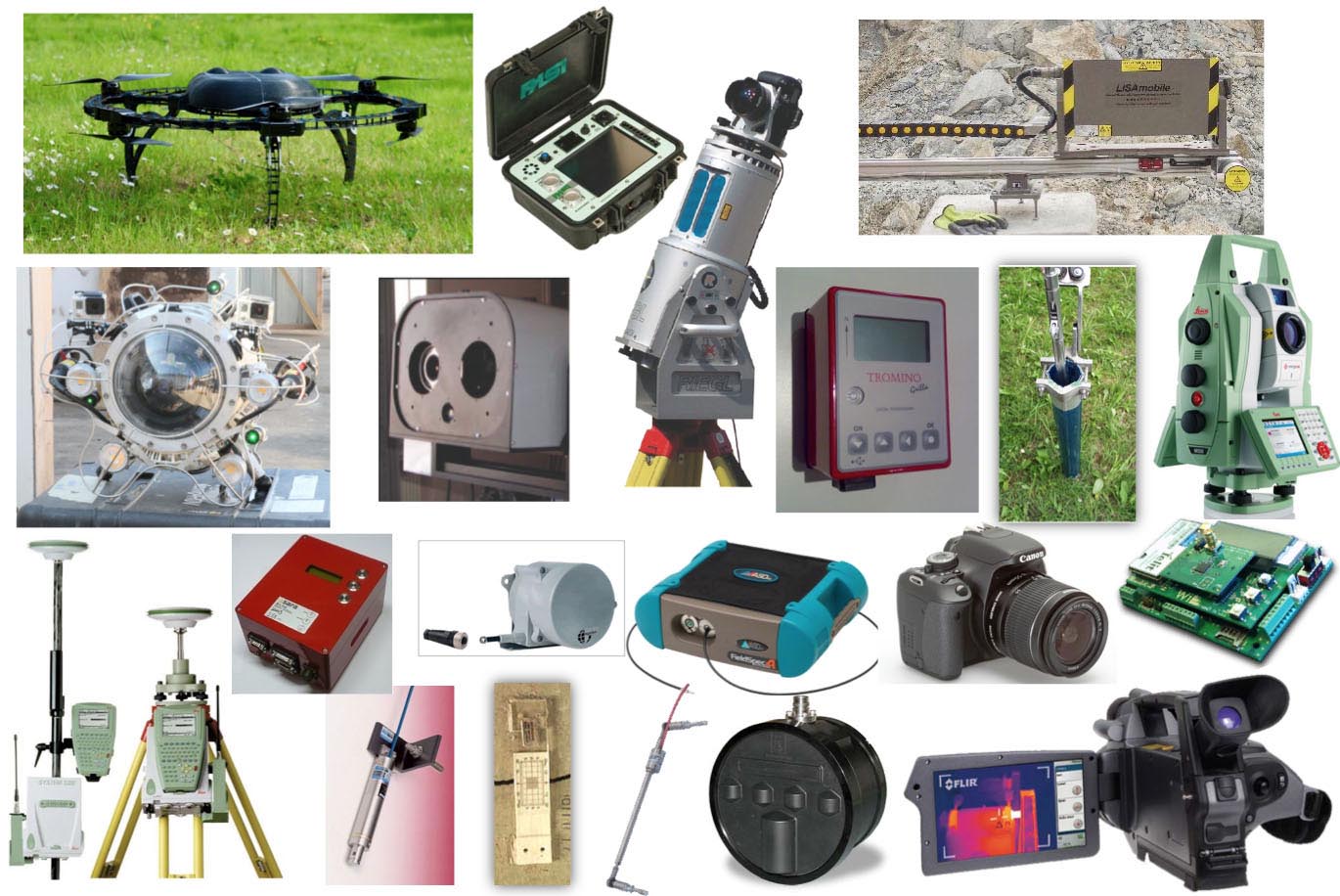 The research activity of the Chair is in line with its mission which is the prevention and management of geo-hydrological hazards with special emphasis to landslides, subsidence and floods.
The main lines of research are:
Innovative technologies for landslide monitoring and early warning

. This activity focuses on the application of innovative monitoring techniques in order to estimate the deformational evolution of the landslide masses and the successive operative implementation of Early Warning Systems (EWS). This is achieved by the synergistic use of rapid mobile units for localized survey based on terrestrial, marine and airborne sensors, which are: Ground-Based Radar (GB-InSAR), Wireless Sensor Networks (WSN), Laser Scanner (LIDAR and TLS), Thermographic Camera, Robotic Total Station (TPS), unmanned aerial vehicle (UAV) and Remotely operated underwater vehicle (ROV).

EO (Earth Observation) data and technology to detect, map, monitor and forecast ground deformations

. This activity deals with the exploitation of the large data archives of EO data for geo-hydrological mapping. The aim is devoted to improving the satellite surveillance system based on all the EO data (radar, multi- and hyperspectral) already available from several satellites (ERS, ENVISAT, RADARSAT, COSMO-SkyMed, SENTINEL-1).

Regional landslide forecasting models

. The activity is focusing on the optimization of the regional early warning system for landslide risk by means of meteorological nowcasting and real-time forecasting of slope movements that are characterized by rapid and very fast kinematic.

Flood risk evaluation and mapping in a changing environment

. The activity focuses on advanced risk mapping techniques at the urban micro scale, including vulnerabilities for people, cultural heritage and critical infrastructures, estimation of damages, and taking into account ongoing and future changes in land use and climate at river basin scale.

Increasing resilience through non-structural risk management

. The activity focuses on improving flood alerting systems, through the innovative use of earth-observation and user experience, as a critical risk mitigating measure in urban centres prone to floods and flash floods.

Flood risk assessment through regional frequency analysis of hydrological extremes and analysis with

the uncertainty of hydrological extreme events

. Climate change impacts assessment on flood risk and water resources based especially on rainfall trend analysis. Inner connections between natural disasters and food security with a particular attention to developing countries.
The activity of the Chair is carried out in the framework of several national and international projects. In particular, concerning the international projects, we mention the projects of the International Programme of Landslides of the International Consortium on Landslides (ICL/IPL), as well as several EU-funded projects: RESOLUTE, SARA, U-GEOHAZ.
last update: 05-Apr-2018