Mission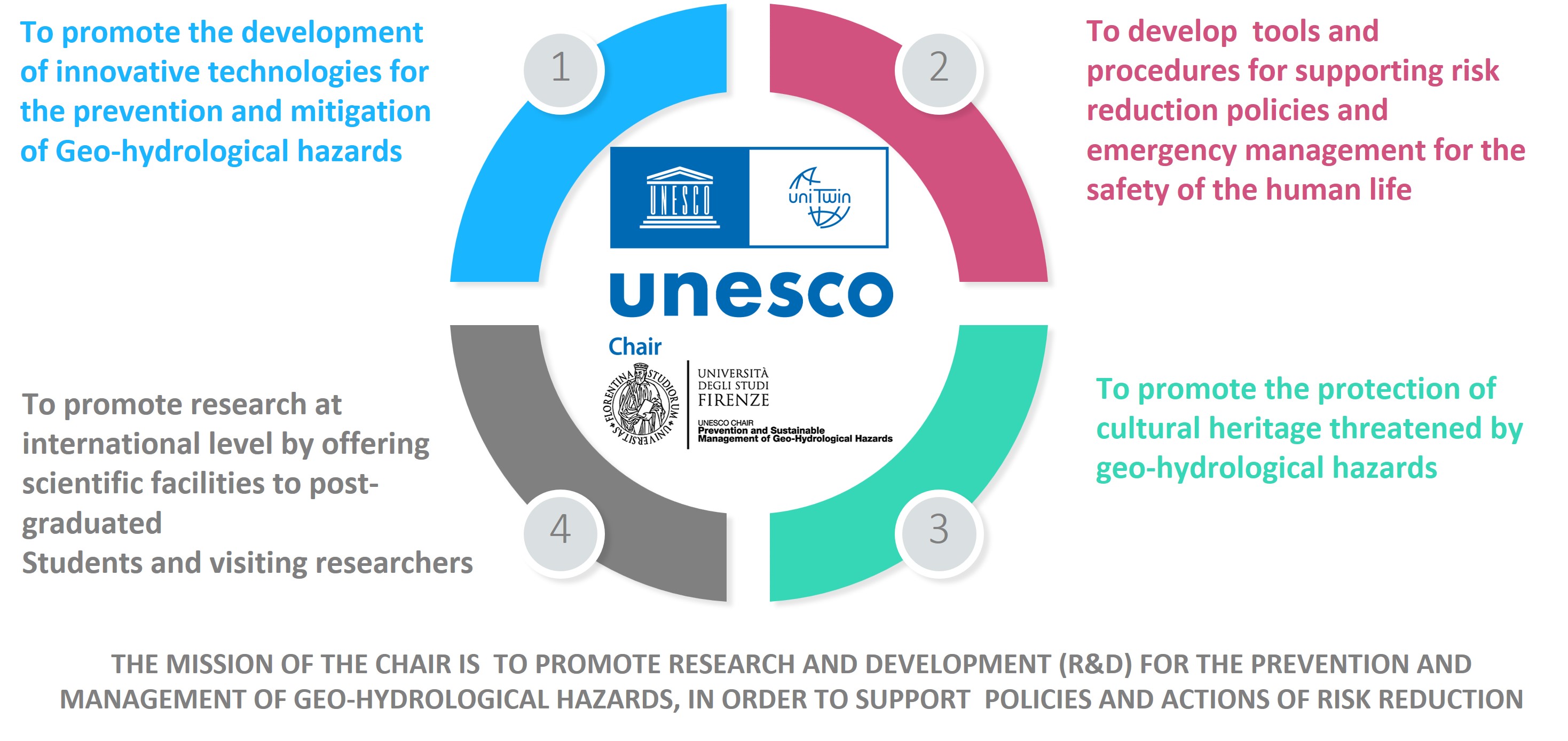 The Chair mission is to promote Research and Development (R&D) for the prevention and management of geo-hydrological hazards, in order to support policies and actions of risk reduction. To fulfil these intentions the specific objectives are:
to promote the development of innovative technologies for the prevention and mitigation of geo-hydrological hazards;
to develop tools and procedures for supporting risk reduction policies and the management of emergencies for the safety of human life;
to promote the protection of cultural heritage threatened by geo-hydrological hazards;
to promote research at the international level by offering scientific facilities to postgraduate students and visiting researchers.
The Chair contributes to the implementation of the Kyoto Committment 2020 , the Sendai Partnership 2015-2025, launched by the International Strategy for Disaster Reduction (ISDR) and by the International Consortium on Landslides (ICL). The Chair also contributes to the Sustainable Development Goals (SDGs) of the United Nations (UN) 2030 Agenda for Sustainable Development, through the UNESCO International University Cooperation Program, and the Geneva Milestone 2018 (Geneva milestone).