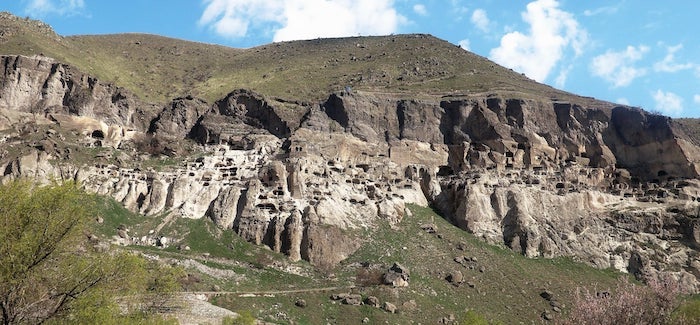 The UNESCO Chair on Prevention and Sustainable Management of Geo-hydrological Hazards of the University of Florence organized a scientific mission to Georgia (October 26-31, 2019) within the framework of the project "Landslide risk analysis and mitigation for the ancient rock-cut monastery of Georgia". 
The project is coordinated by ISPRA (Italian Institute for Environmental Protection and Research), in cooperation with ILIA State University of Tbilisi, under the overall supervision of the National Agency for Cultural Heritage Preservation of Georgia.
The main aim of the mission was to give the Agency scientific consultancy and technical support for hydrogeological risk management at significant cultural heritage sites, with particular reference to the protection of rocky monuments as well as to tourists' safety, thus enhancing cooperation between Italy and Georgia for the conservation of Georgian cultural heritage.
Prof. Claudio Margottini, Prof. Giovanni Gigli and Eng. Daniele Spizzichino were the UNESCO Chair and ISPRA representatives for this scientific mission.