The municipality of Antananarivo (capital of Madagascar), in cooperation with the Région Ile-de-France, is preparing a dossier for the inscription of the historical part of the city into the UNESCO World Heritage list. Major constrains to the management plan of the site are soil slips, rock falls and debris avalanches/flows, occuring during the tropical cyclones often affecting the Island of Madagascar.
The UNESCO Chair on Prevention and Sustainable Management of Geo-Hydrological Hazards of the University of Florence is involved in defining how the local geology interacts with the landslide hazards, in the understanding of the triggering factors, in the investigation of the impacts on both the historical buildings and the houses of the depressed neighborhoods, with the final aim of proposing a general master plan for the mitigation of the geohazards.
In this framework the UNESCO chair has coordinated with RC-Heritage (a company specialised in heritage preservation and valorization) for the definition of new UNESCO Core and Buffer zones. Networking activities were also started with the Beaureau National de Gestion des Risques et des Catastrophes (BNGRC). During the field surveys Capacity Building was carried out with local MSc students from the University of Antananarivo.
The UNESCO Chair field team was composed by Claudio Margottini, Daniele Spizzichino and William Frodella.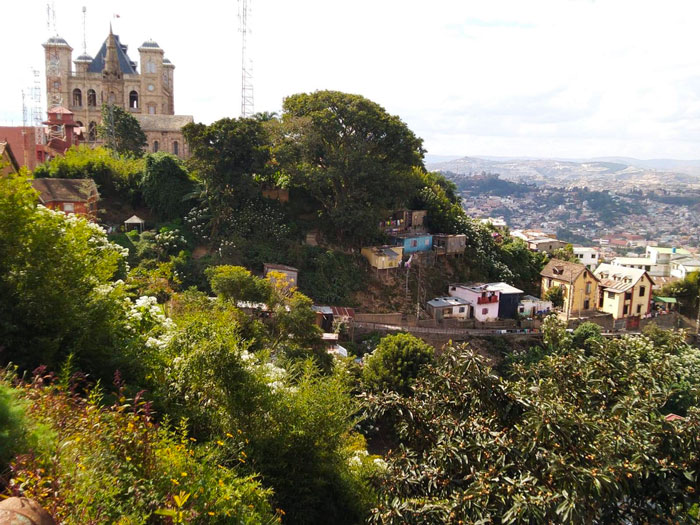 View of the Rova of Antananarivo (Madagascar)