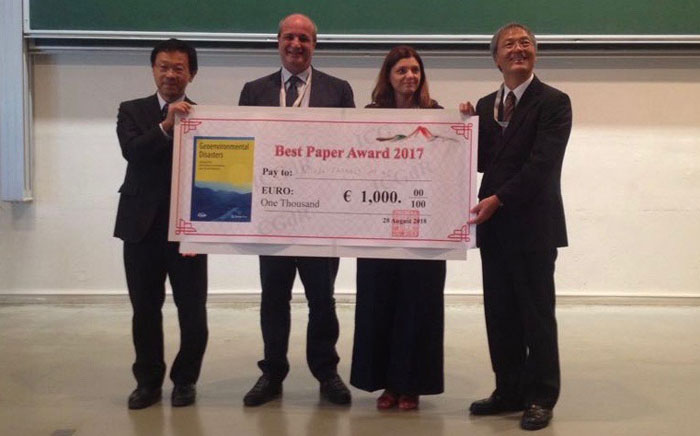 The "Best Paper Award 2017" of the journal Geoenviromental Disasters, Springer (the official journal of the ICGdR Consortium) was assigned to UNESCO Chair associates by the editor in chief, Prof. Fawu Wang.
Title of the paper: Spaceborne, UAV and ground-based remote sensing techniques for landslide mapping, monitoring and early warning.
Authors: Nicola Casagli, William Frodella, Stefano Morelli, Veronica Tofani, Andrea Ciampalini, Emanuele Intrieri, Federico Raspini, Guglielmo Rossi, Luca Tanteri and Ping Lu.